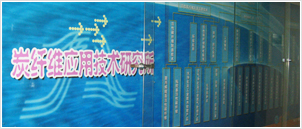 Nantong friends of Carbon Fiber Co., Ltd. Nantong is the first to engage in "carbon" technology product development, production of the manufacturers. At present, Nantong has formed a business processing center, carbon fiber research and Development Center (Nantong University Institute of research and application of carbon fiber production base (Rugao), Qian filter
Purification plant products) has three large, active carbon filter cloth production line three, coating, composite, cutting equipment, analysis equipment, professional microporous surface area test instrument.
The company products are mainly divided into two categories, the first category is the basic material: carbon fiber, activated carbon fiber, activated carbon filter, activated carbon filter, activated carbon paper and high efficiency, antibacterial filter cotton, mainly used for air purification, electronic chemicals, aerospace and other fields; second is the application of products, products the main activated carbon masks...